Paracetamol
Effective Pain relief
(Alternative to Panadol® liquid soft gel capsules)
ACTIVE INGREDIENT
Paracetamol 500mg
DIRECTIONS FOR USE
Adults and children from 12 years:
Take 1 – 2 capsules every 4 – 6 hours, when necessary.
Do not take more than 8 capsules in 24 hours.
Do not give to children under 12 years.
Always read the label and follow the directions for use.
DELIVERY FORMAT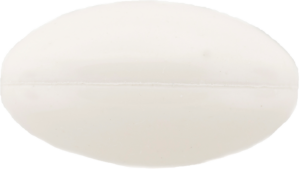 Liquid Filled Soft Gel Capsules
Reduces fever. Temporary relief of pain associated with:
Headache
Tension Headache
Migraine Headache
Muscular Aches & Pains
Cold & Flu Symptoms
Sinus Pain
Sore Throat
Dental Procedures
Toothache
Backache
Arthritis
Rheumatic Pain
Fibrositis
Osteoarthritis
Period Pain
Neuralgia
Tennis Elbow
Do not use:
If you are allergic to paracetamol.
With other products containing paracetamol, unless advised to do so by a doctor or pharmacist.
For more than 48 hours for children aged 12 – 17, unless advised by a doctor.
For more than a few days at a time in adults, unless advised by a doctor.
In children under 12 years of age.
While using this medicine:
Keep to the recommended dose.
If you get an allergic reaction, stop taking and see your doctor immediately.
If an overdose is taken or suspected, ring the Poisons Information Centre (Australia 13 11 26, New Zealand 0800 764 766) or go to hospital straight away even if you feel well because of the risk of delayed, serious liver damage.
Contains sulfites.
Store below 25°C.
Do not take if the blister foil is broken on first opening.
Does not contain gluten or sugars including lactose and sucrose.